A floor-standing fireplace offered in two sizes, adaptable even to not excessively large interior spaces. The side table turns it into a real object of furniture.
Introduced at the Progetto Fuoco fair in Verona 2022, Olympus is the latest "born" of bioethanol fireplaces designed and produced by the Italian brand bioKamino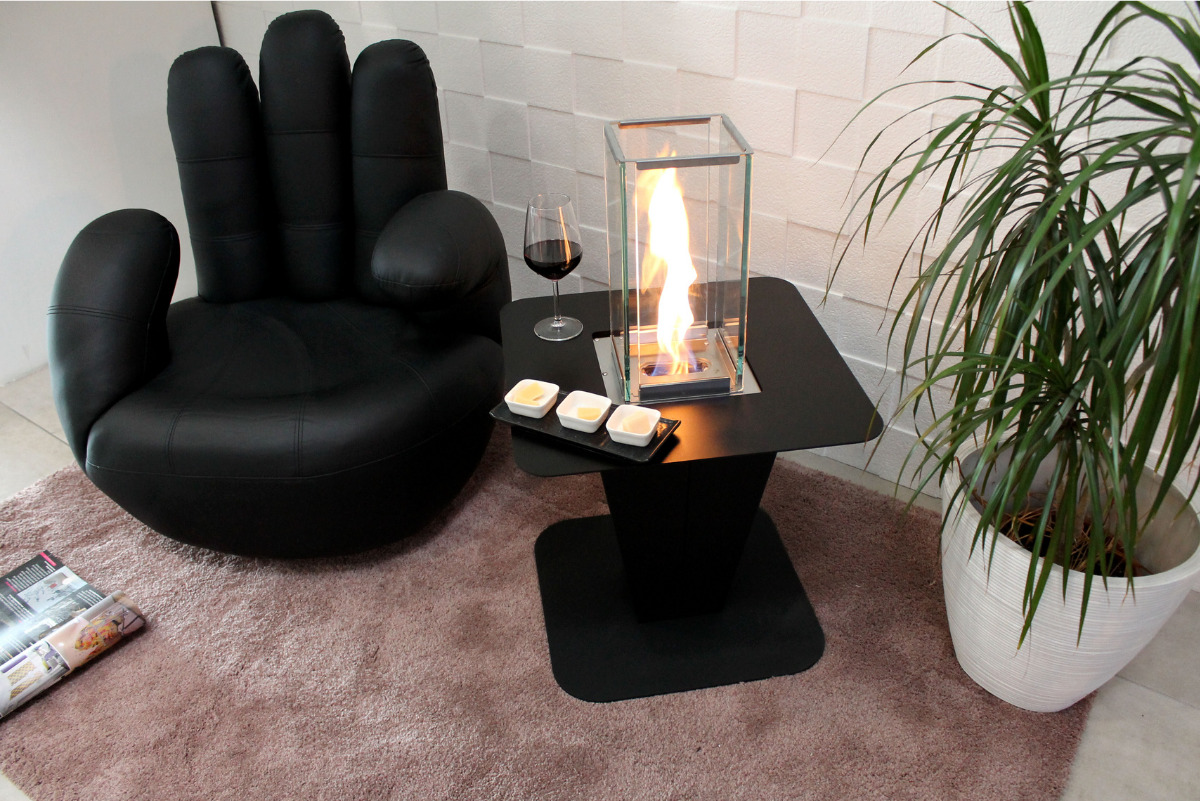 OLYMPUS45 AND OLYMPUS 90, TWO SIZES TO FIT EVERY SPACE
It is a made in Italy product made exclusively in the bioKamino factory in Uboldo (VA)
Here it was designed drawing inspiration from the ever-increasing need to give warmth to outdoor conviviality spaces: in dehors, by the pool or on the terrace, today we have discovered the pleasure of having dinners and happy hours outdoors.
Joining our collection of floor standing fireplaces in 2022, Olympus is a visually appealing object that combines aesthetic functions with practicality and safety requirements: the presence of an optional table gives it a dual function, that of creating ambience and warmth as well as offering a table top.
Also perfect for interiors in residential settings or bars and clubs, it is designed in two versions, 90 and 45 cm in height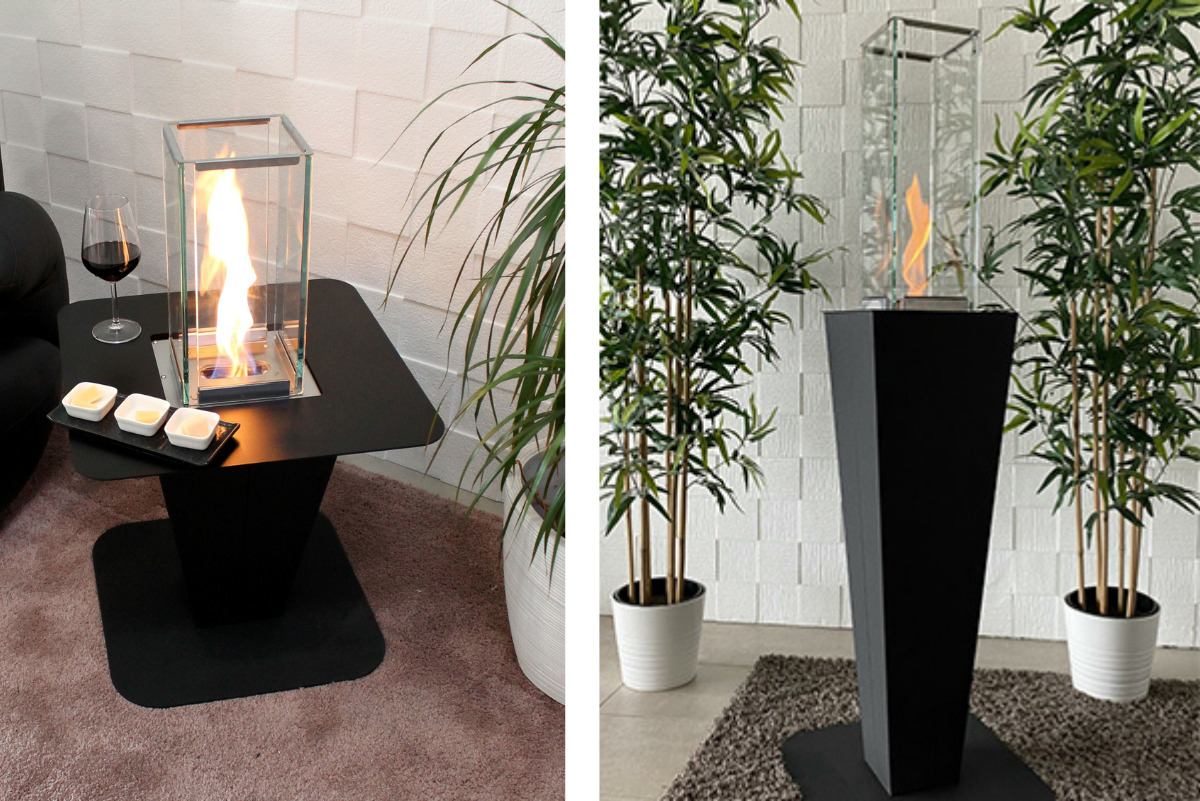 THE TWISTER MODE
Olympus 45 and Olympus 90 0 have inherited from our Manhattan a peculiarity that is an exclusive of bioKamino: the spiral living flame, in the Twister mode.
Our designers went even further by designing a dedicated flame extinguishing aid: it is original, practical and elegant. Very little is needed.