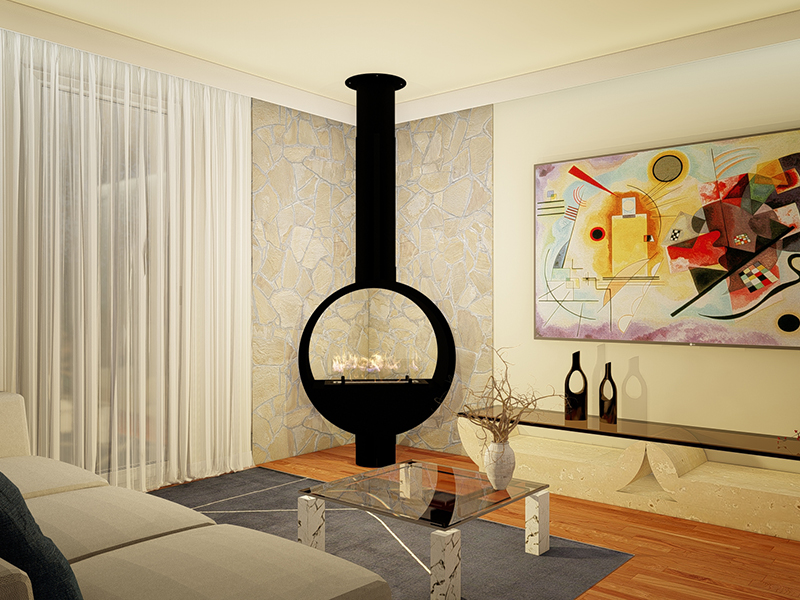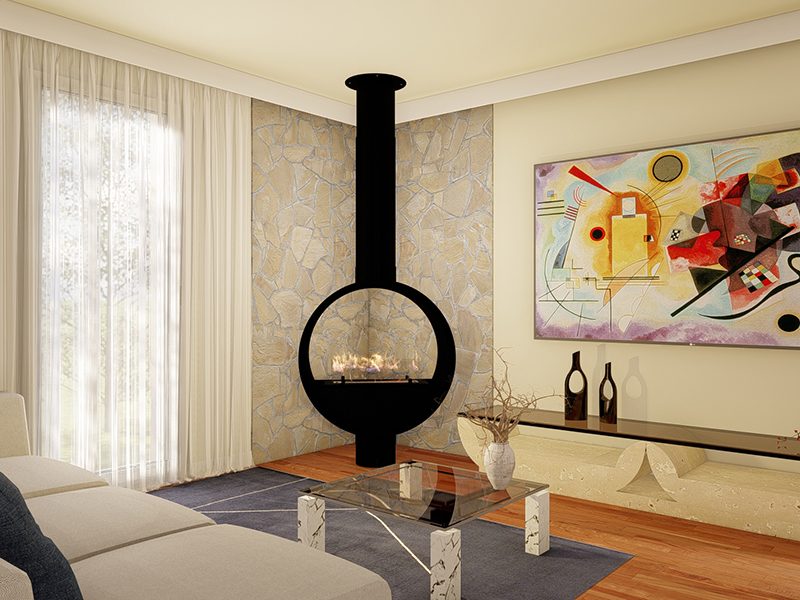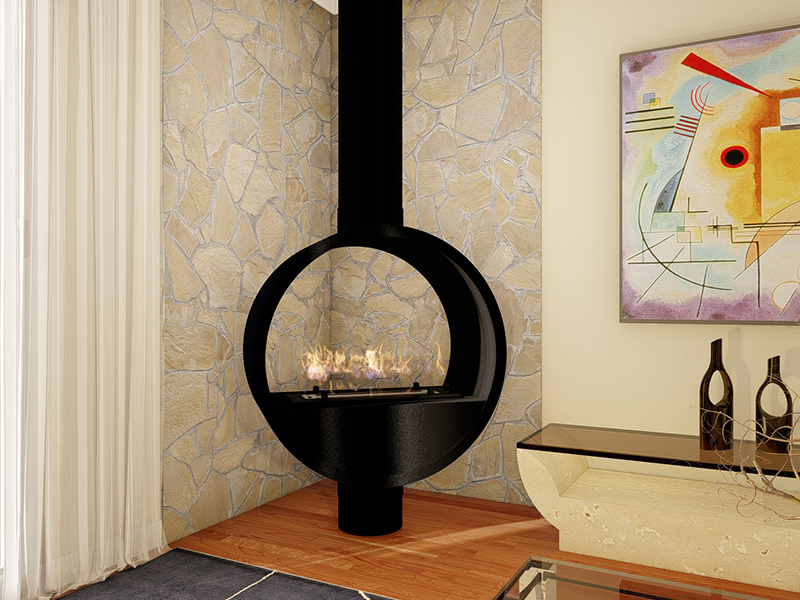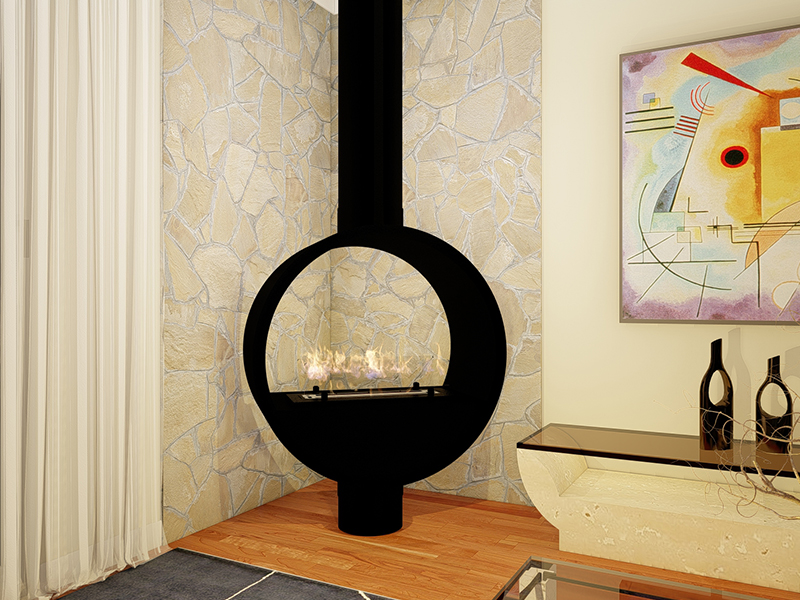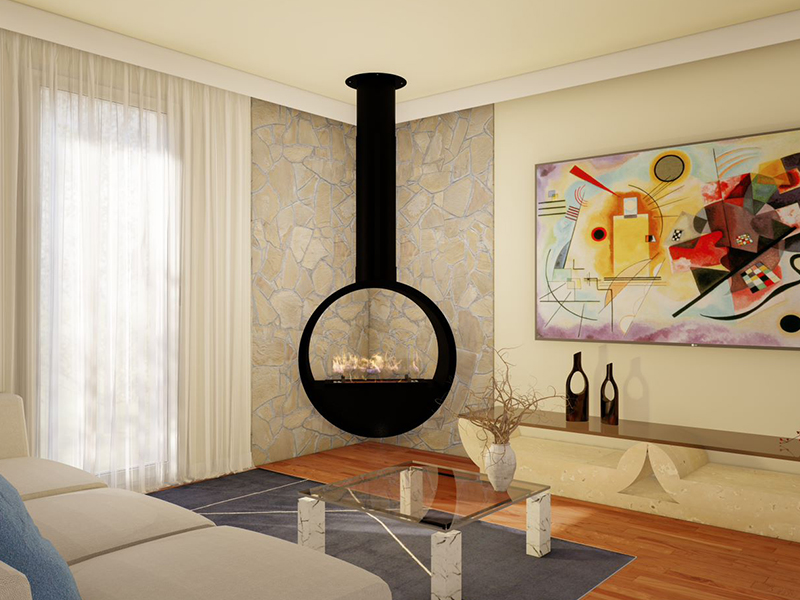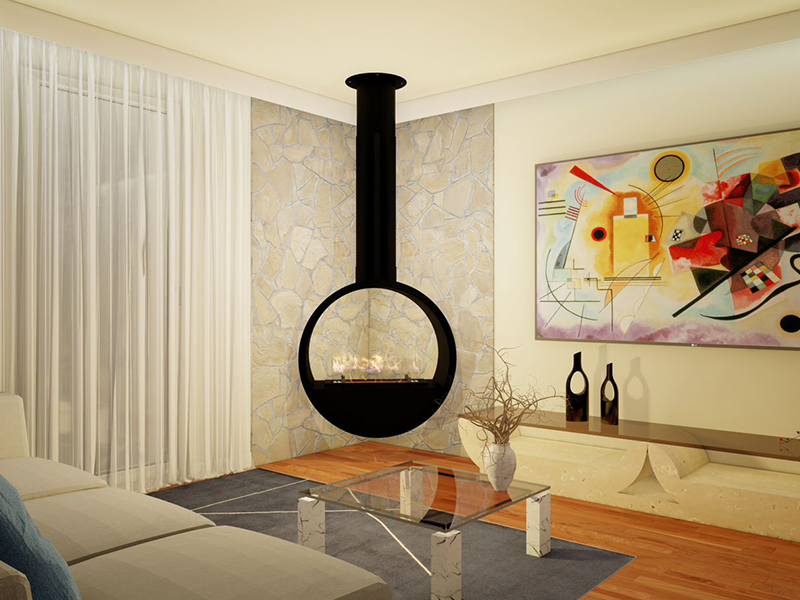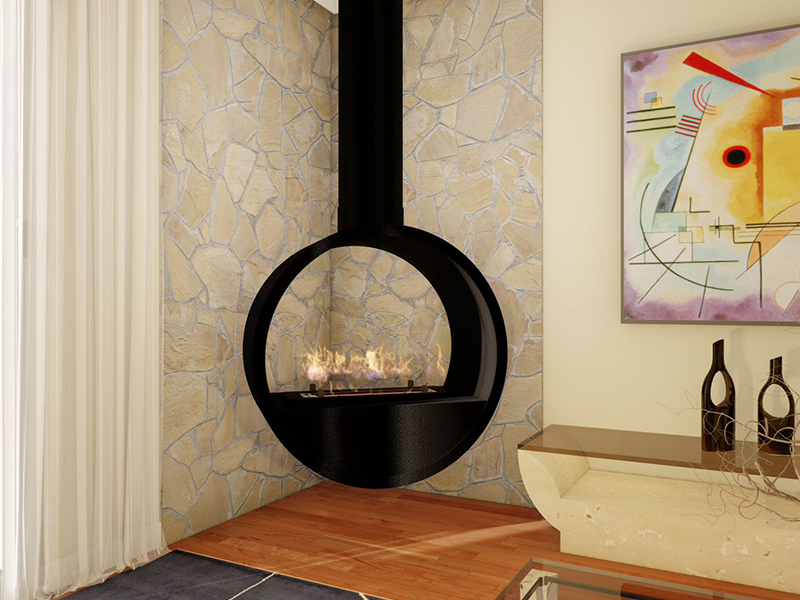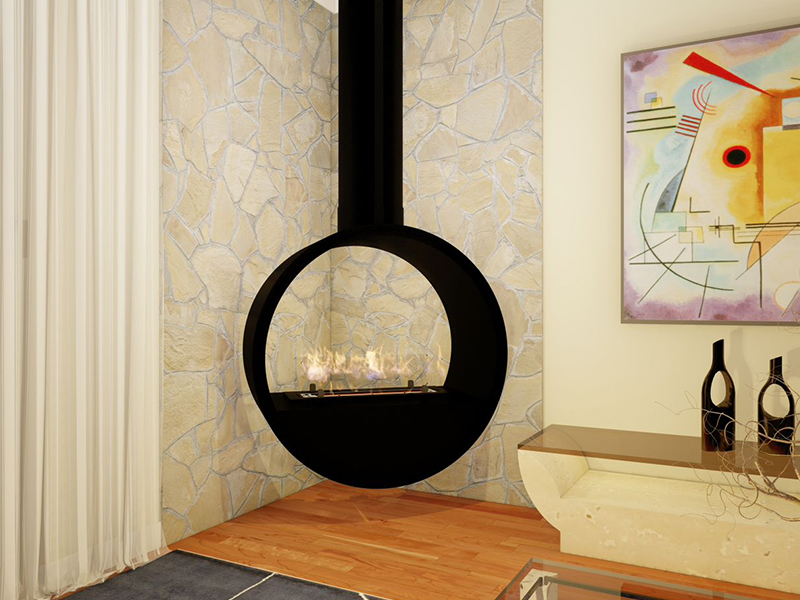 Description
Giotto is a latest generation bioethanol fireplace with elegant and strong lines.
Its aesthetics are highlighted by the central role of the circle, an evocative figure and image of perfection, which led to the inevitable choice of its name.
It joins the already wide range of bioKamino floor fireplaces, and it brings with it an absolute novelty: it can also be fixed to the ceiling. (See technical specifications)
Interesting fact: the faux chimney is telescopic and can be adapted to different ceiling heights.
Giotto is an object with an exclusive design, a real piece of furniture that fits in refined and elegant environments.
For indoor use only.
Available in two versions:
Dimensions
Max height 285,5 cm – main body diameter 110 cm
Colors

Details