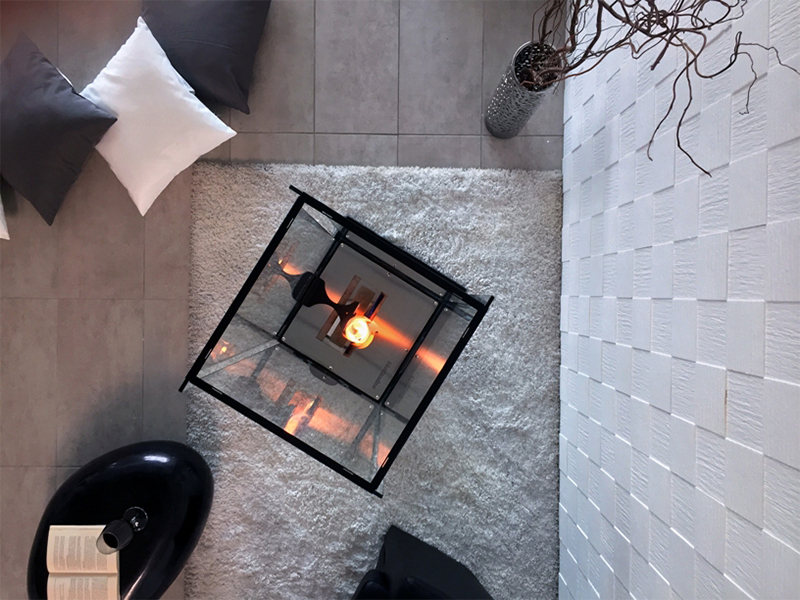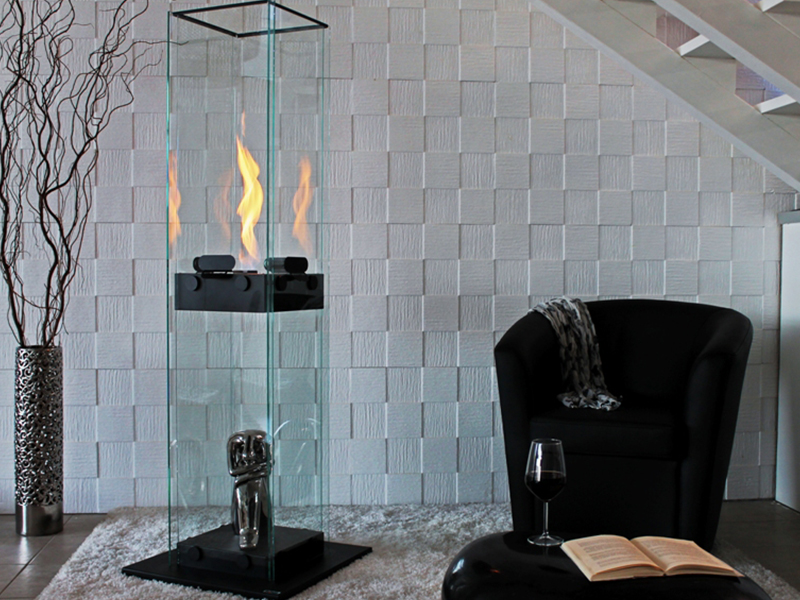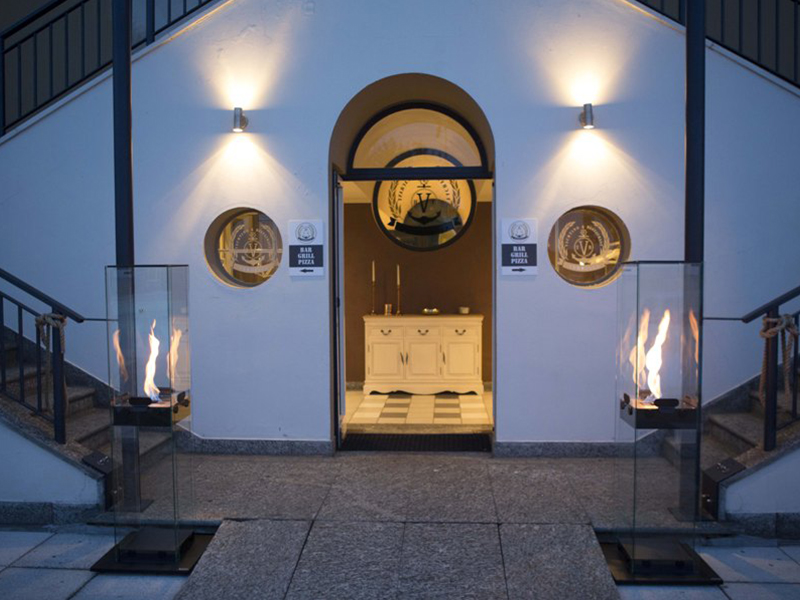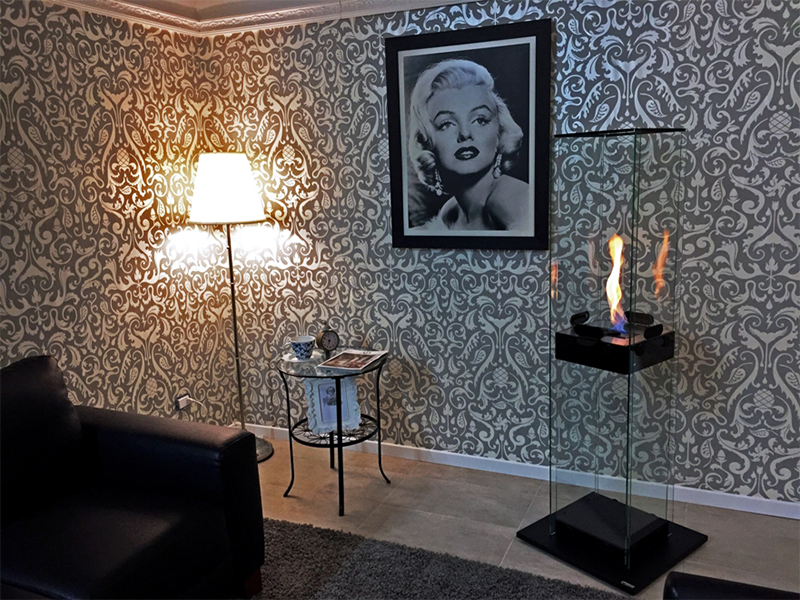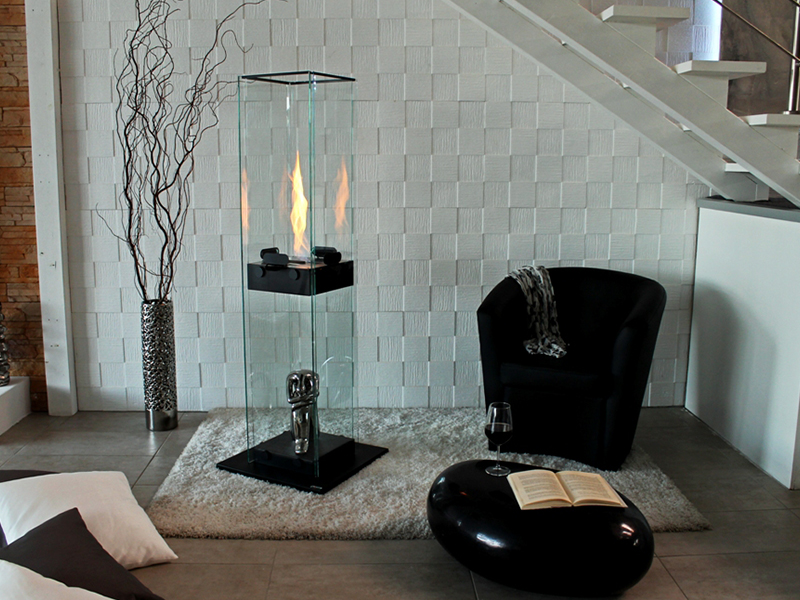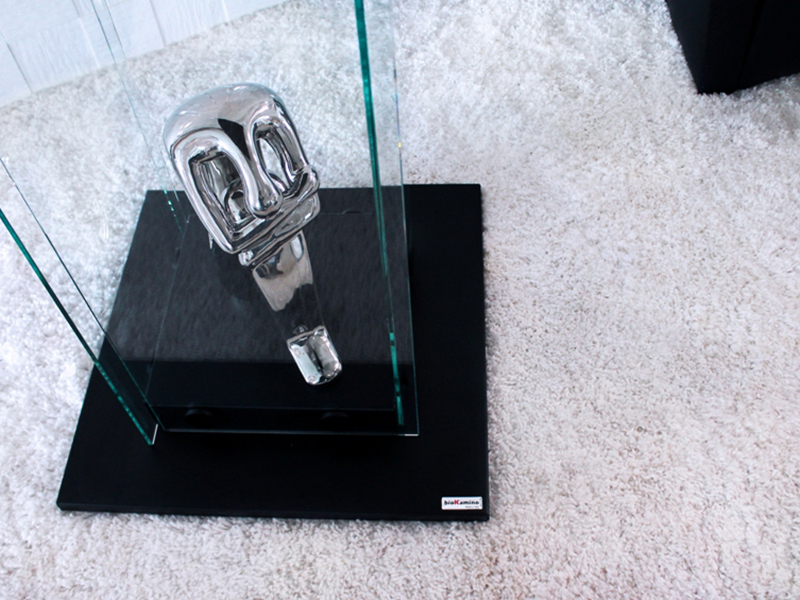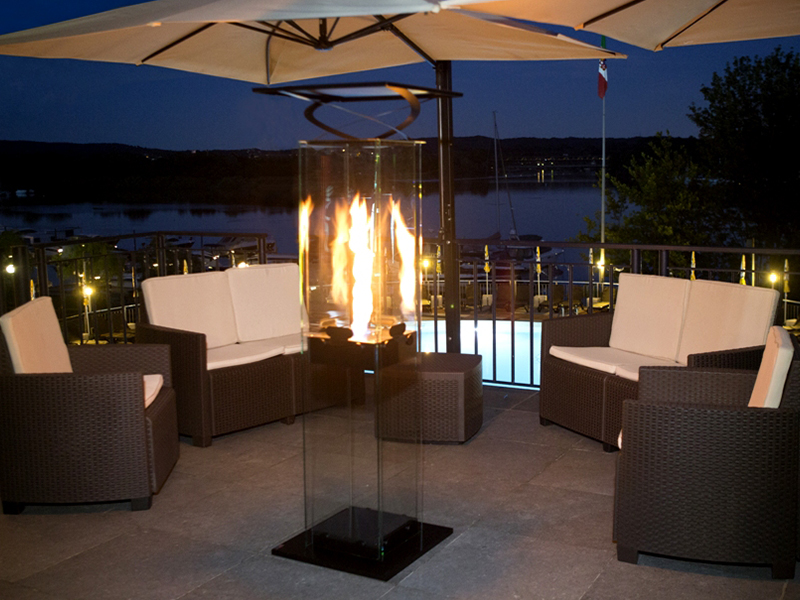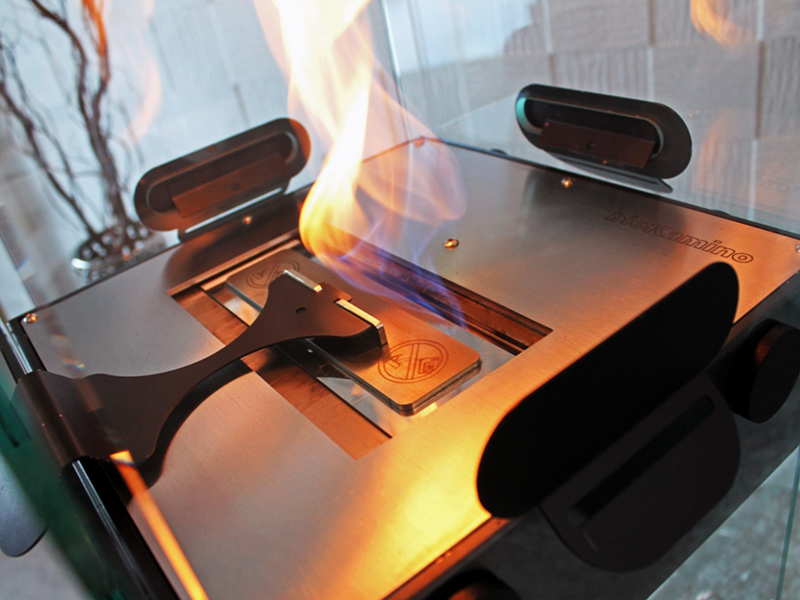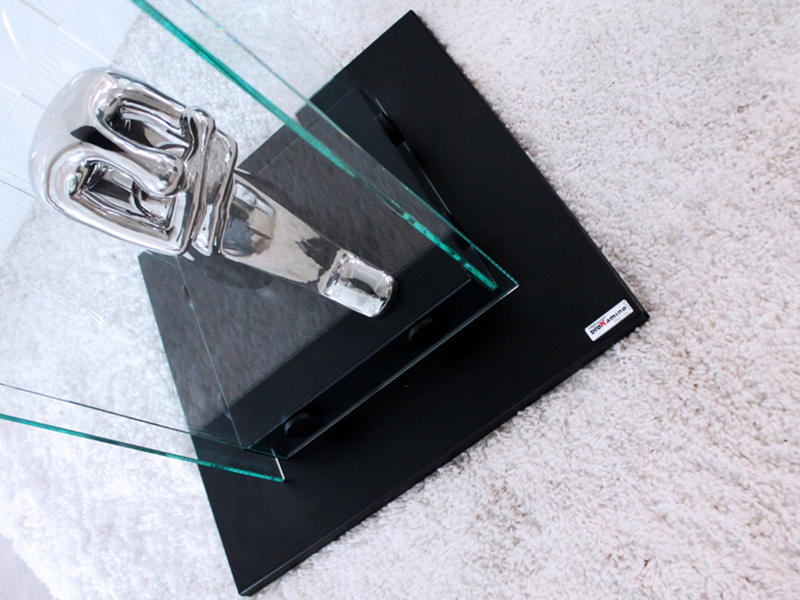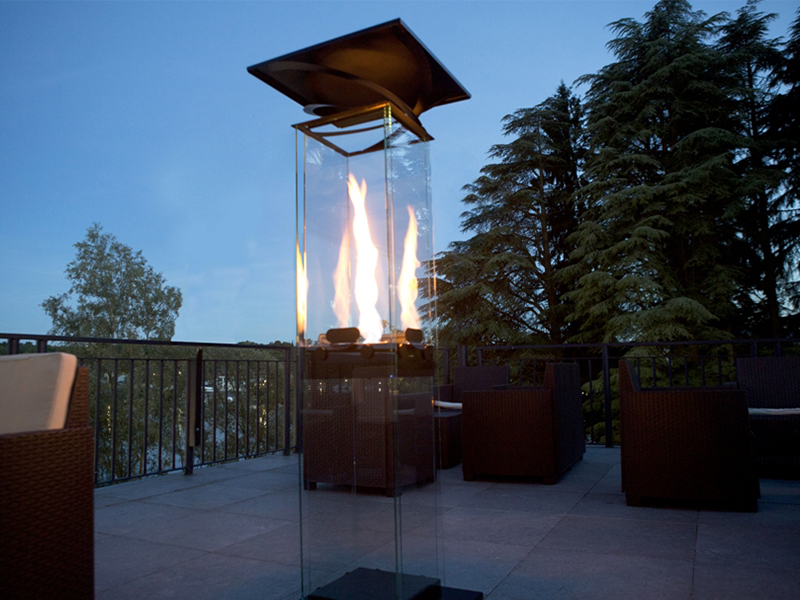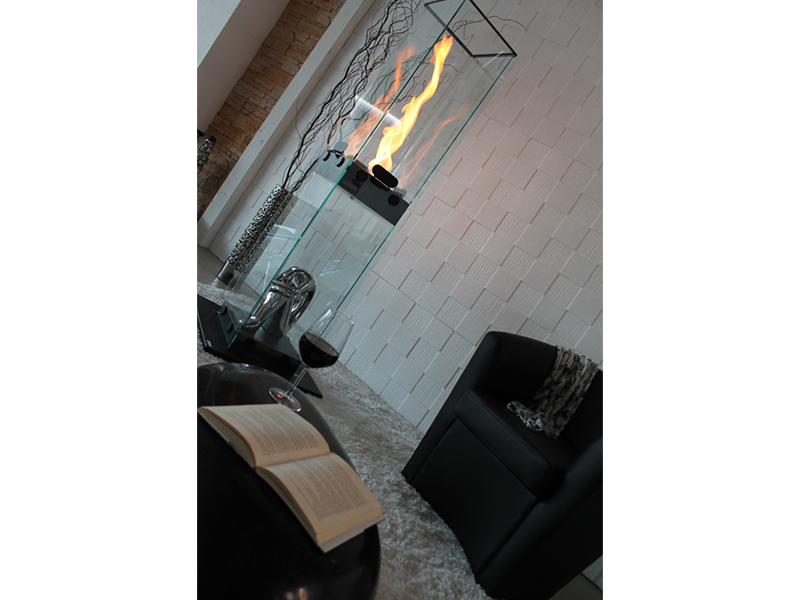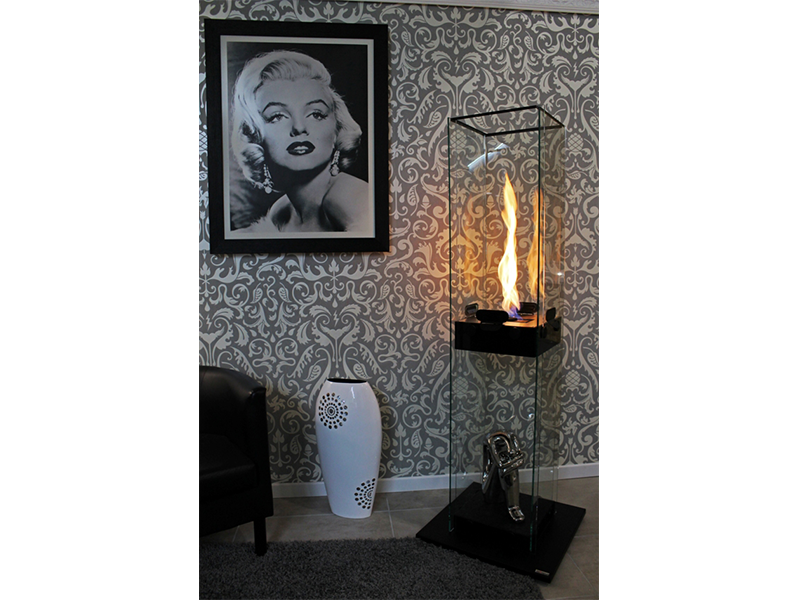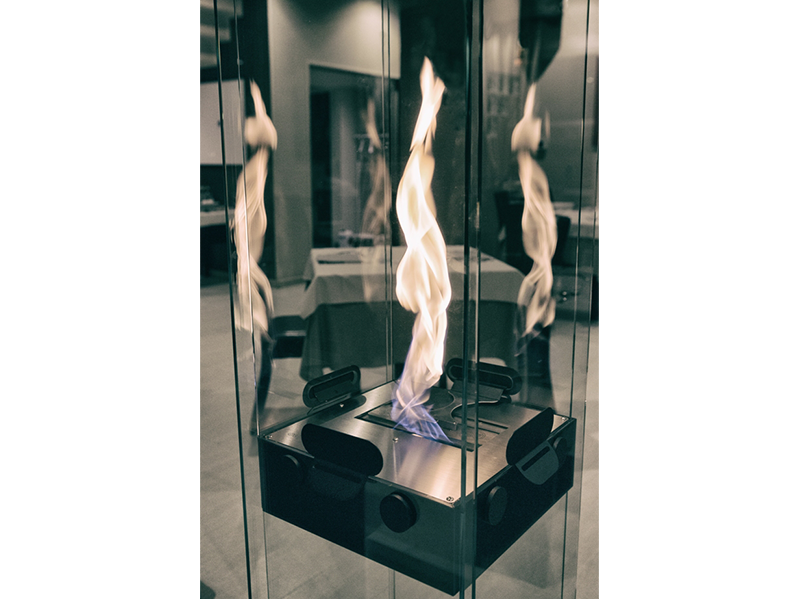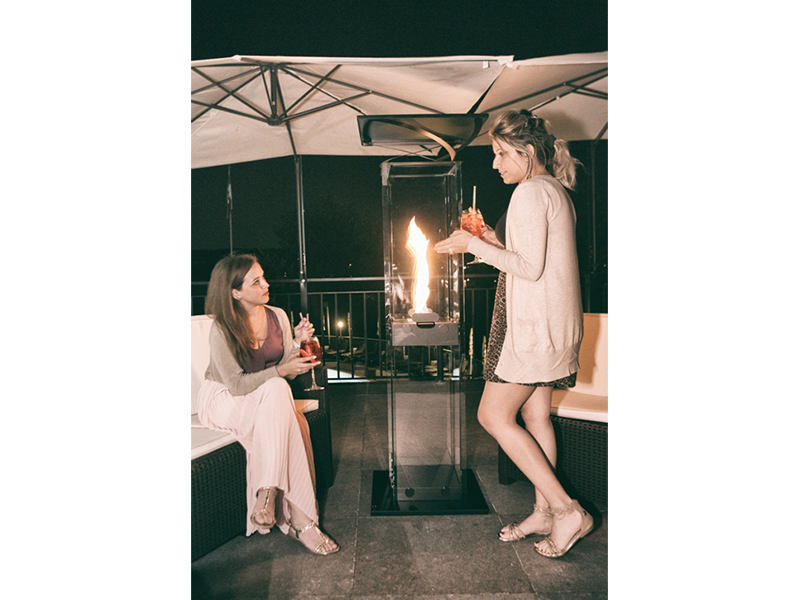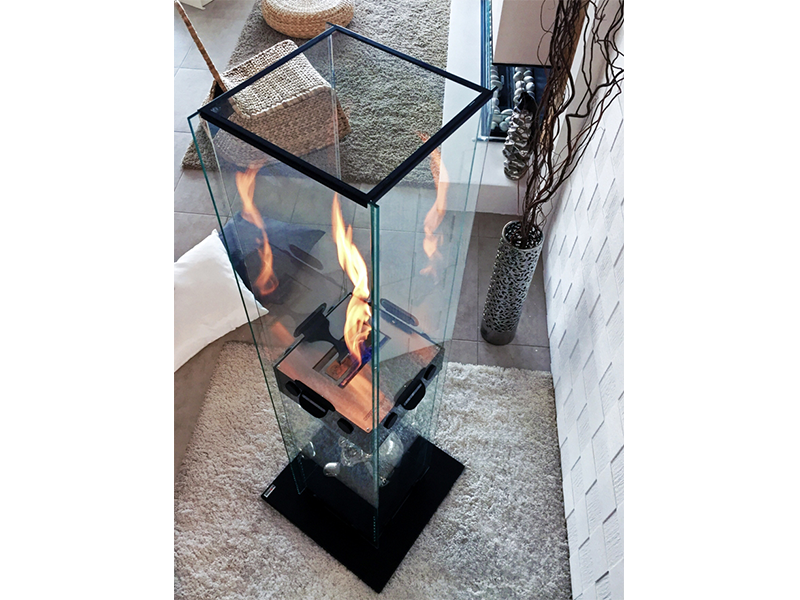 Description
Fire and crystal combined in a winding movement give birth to the Manhattan fireplace. This new model comes with the spring season and the chilly air will be warmed up by the heath of your bioKamino fireplace. From now on your nights will be the shiniest. This model guarantees up to 7 hours autonomy in order to be used in your house, garden or terrace without any refill for the whole night. .
The complete transparency leaves the burner (BR280Q), in view. It is positioned at half height and it produces a high and swirly flame thanks to the TWISTER MODE: while reaching the very top of the fireplace the flame dances and twirls giving a dynamic and highly spectacular effect.
The lower part of the fireplace remains cold and it can be enriched with decorations or objects. It is, indeed, possible to easily remove the supportive glasses so as to insert an ornament, a plant or to clean the crystals without any difficulty.
It is also possible, to direct the heat towards the floor, using the elegant diffusor, a distinctive accessory that complete the charming design of the fireplace Manhattan.
*The statue inserted in the lower part of the fireplace is for illustrative purposes only.
Dimensions
Manhattan: 50x50x152cm | BR280Q
Colors