A round bioethanol fireplace with an elegant and original design. A special product that enriches the bioKamino range.
A perfect circle with a warm, pleasant, elegant and safe flame in its core.
A perfect circle like the one that Giotto, one of the greatest artists in history, drew on a canvas in front of Pope Boniface VIII to persuade him to commission a portrait for the 1300 Jubilee.
More than 700 years later, Giotto lives again in an extraordinary bioethanol fireplace, stunning in its simplicity.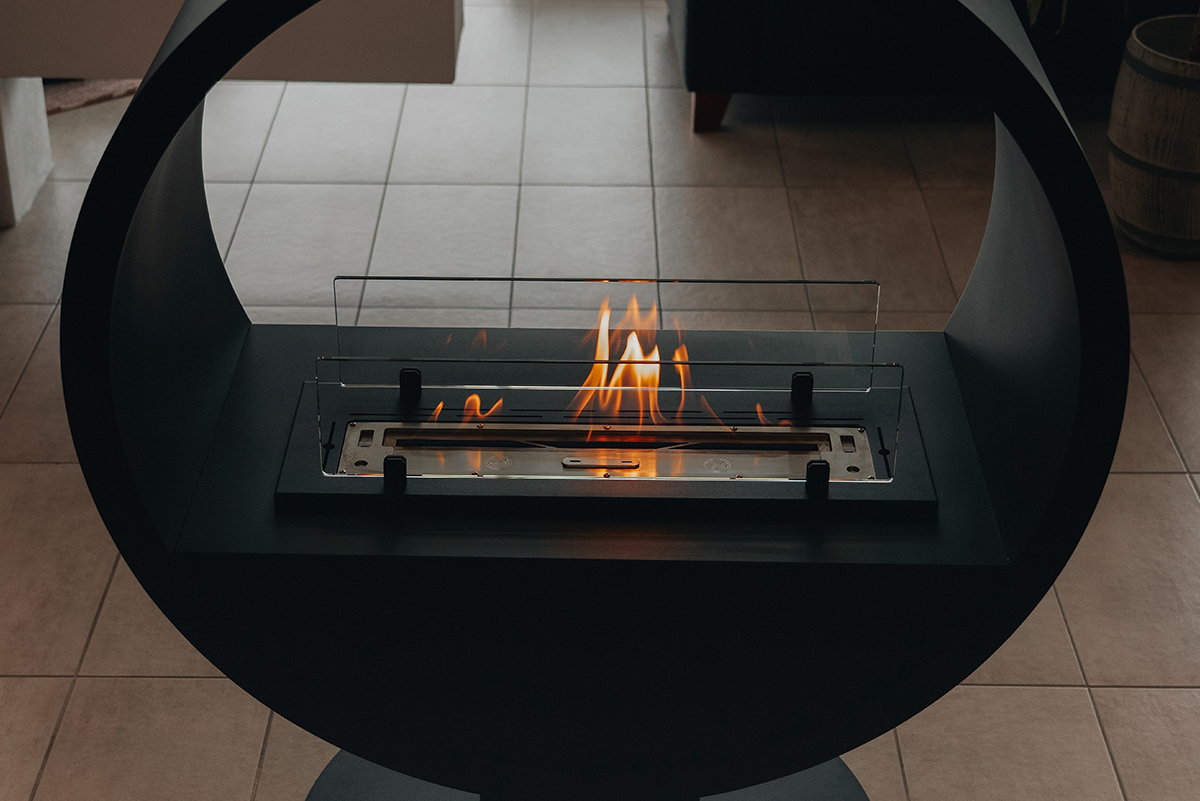 BLACK, STYLISH AND SUSPENDED FROM THE GROUND
Black in color, exclusively for indoor use, bioKamino Giotto is part of the floor fireplaces range, and comes with a surprising feature: its manual burner version can also be installed suspended from the ground, fixed only to the ceiling.
Its (faux) telescopic chimney, allows you to position Giotto at the desired height, according to your taste and needs.
This fireplace is also available with an automatic burner, with slightly longer range.
A UNIQUE PIECE IN A SPECIAL RANGE
Giotto adds to the range of bioKamino products a unique article that fits perfectly in the broader framework of the furnishing accessories with an elegant made in Italy design and high-quality components. Yet it is also a one-of-a-kind piece that meets the needs of those customers looking for a special, unexpected, unique solution.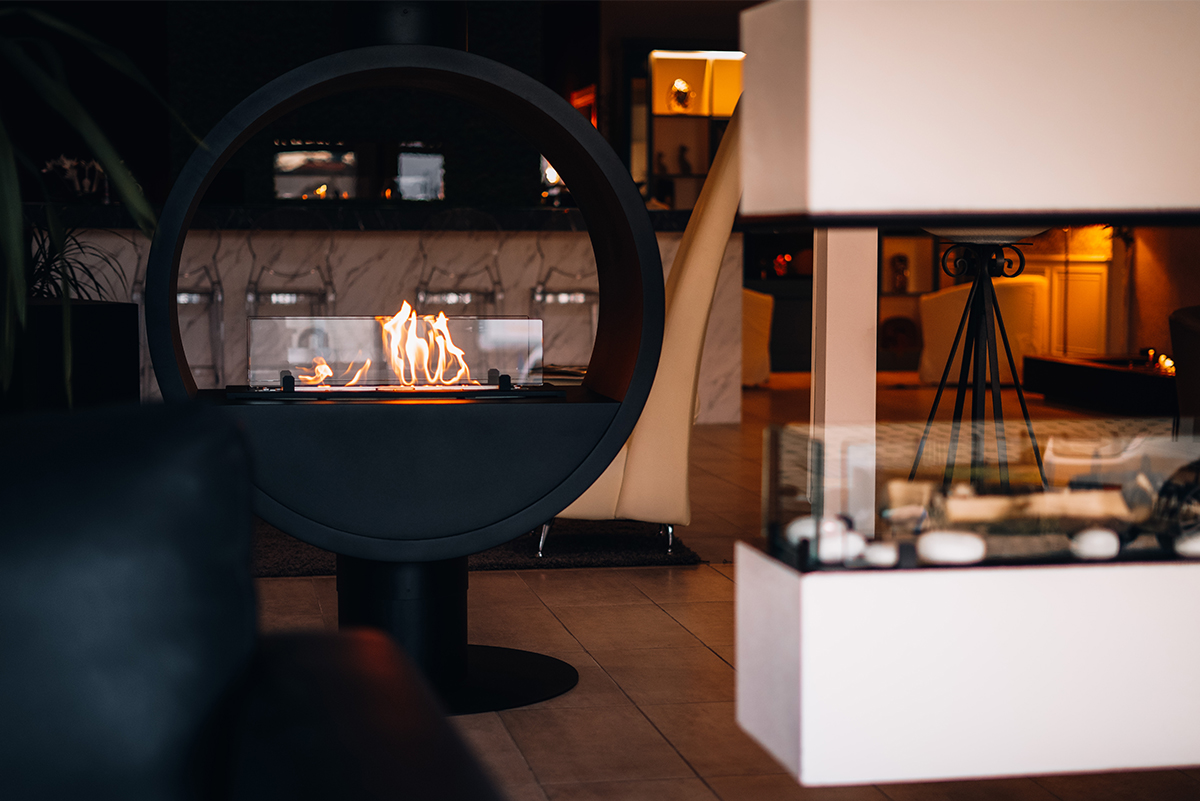 LET'S TALK
There are many reasons to contact our staff. We can explore the qualities of Giotto together, talk about our entire range, introduce the technical solutions available to architects, interior designers and builders. Contact us by e-mail (info@biokamino.com) or by phone (+39 0296781660), or even through our social profiles: you can find us on Facebook, Instagram, YouTube, LinkedIn.